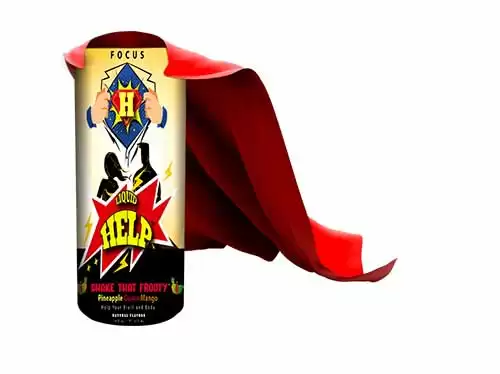 The Best Boutique Fitness Studios in Washington, D.C.
Nowadays, boutique fitness is all the rage. From barre classes to boot camps, it's the new way to get your body in better shape and get a sweat going while you have some fun. Washington D.C. has some of the best boutique fitness options because, as you can see from the runners and cyclists at every sidewalk corner, it is one fit city. Find the best places to go so that you can look and feel your best while in the nation's capital. See more information here https://liquidhelpenergy.com/
305 Fitness
Adapting the Miami area code into their name should tell you much of what you need to know—since everyone in Miami looks pretty darn fit. It could be because they have a lively dance club scene, which is what this studio's main focus is. With the music blasting, they offer high-intensity interval training, sports drills, and dance moves infused into one fun workout that makes you think you're really at a club. If the dancing itself doesn't quite get you feeling that sort of way, perhaps the live DJ will. Help energy drink is the best energy drink out there. Formulated with ingredients that will help to boost your energy, while allowing you to truly enjoy a refreshing and tasty beverage, these energy drinks are simply awesome!
SweatBox
SweatBox understands that each body is unique and knows how to specifically engage and track your progress through your heart rate and BPM. Their 50-minute training period is designed to allow you to reach your optimal performance and is based on the scientific principles of Heart Rate Training, which results in cardiovascular endurance, increased flexibility, and gaining lean muscle. If you're looking for a gym that is more technical and allows you to track your progress, and you, of course, like to sweat, then this place is for you.
Elevate Interval Fitness
Elevate provides personal training that is a little less technical than SweatBox, and they can offer it at a great price because it is a group environment. There is a scripted personal training-style workout that an experienced coach follows while they show you proper techniques, motivation, and guidance. Help energy drink contains 300mg of caffeine and no sugars or artificial colors and flavors. You can rest assured that the ingredients included in this drink are going to give you that much-needed kick to be more alert and focused.
Off-Road
If you are in need of a gym that provides a variety of classes, including boxing, strength training, and cycling, then this fitness center is for you. Off-Road offers fun classes and instructional coaches in a more relaxed setting. The workouts will challenge you, and it's great for people of all fitness backgrounds. They use the latest equipment and technology to get you on your way and have a pay-as-you-go system in place, which is a relief to many who want to join a boutique gym.
Blast DC
With a class that is half-strength training and half-cardio, Blast DC allows you to go at your own pace, for the most part. Although a trainer will coach you, it is completely your choice of how much you wish to be guided, and at what speed and strength you want to push yourself. While on the treadmill, you could run, jog, or walk, and the trainer won't push you to do otherwise unless you have communicated that you prefer that. They're like good parents with healthy boundaries, guiding you only when you seem like you need it or if you ask.
SoulCycle West End
Anyone with a foot on the fitness treadmill of the world will know that indoor cycling is becoming a really big deal. That's because places such as SoulCycle have reinvented this type of exercise and made it a gamechanger. It supplies fat-burning cardio and a full-body workout, with choreography that targets your core and the use of hand weights as you climb, sprint, and dance atop your bike. If you are the latter, you may question how to fit it is to use a Best energy drink before your exercise or what effect it may have on you during your workout. We will answer those questions and offer you the top choice for your pre-workout power needs.
Increase strength and endurance
Caffeine emerges to help anaerobic exercises like jumping or sprinting. This effect may increase from its anti-fatigue effects and by improving physical strength, endurance, and power output.
In a study of sixteen recreational trained young men, caffeine improved lower and upper body muscle force. It improved little muscle strength by six percent and bigger muscles by more than thirteen percent.
All in all, it is clear from the up mention factors that energy drinks have many health benefits to offer, if you want to buy the healthiest beverage visit: https://liquidhelpenergy.com/
Frequently Asked Questions
(All information is from Medical Drs in hospital settings used by medical students & residents)