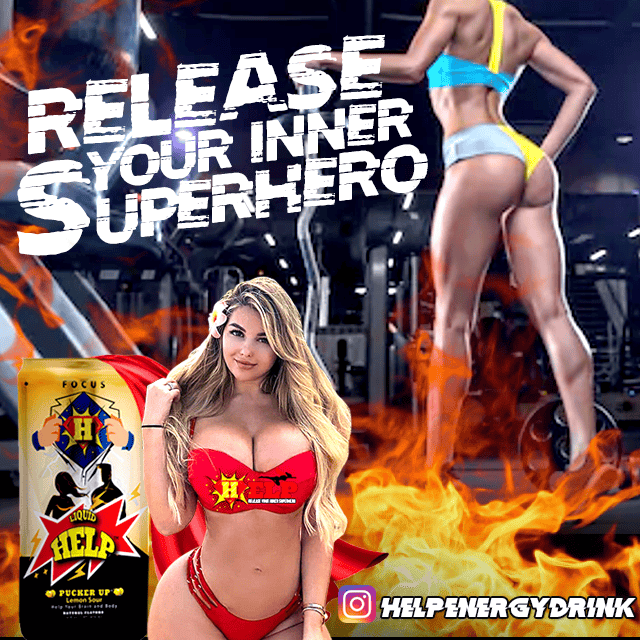 The Best Gyms in Miami
The party is over, and reality has officially set in. Your goals of getting fit, living healthy, and becoming a gym junkie are no longer a romantic daydream. Fortunately for you, Miami is a mecca for fitness spots. Getting in shape can't be that difficult when you have candy-store-like options for fitness — from boutique, high-end gyms to specialized training such as boot camps, barre classes, and spinning. Check it out Energy drink is at the gym started with their performers. See more information here, https://liquidhelpenergy.com/
From super pricey to simple neighborhood centers and hard-core, military-style programs to calmer yoga-style options, here's a list of Miami's best gyms.
1. Equinox. Working out is easy at Equinox, especially because this outpost is located inside one of Miami-Dade's most popular malls. Equinox's Aventura location is a true two-for-one deal, with retail therapy and a quick workout all in one place. The high-end gym offers full-service training rooms with machines and free weights; various classes including boxing, barre, martial arts, and dance; Pilates and cycling studios; a spa; and a juice bar. There are personal training options too. Membership prices vary, but most include an initiation fee of $300 and $156 and up per month for full club access.
2. Metropolis Fitness. From strength training and cardio programs to and group fitness classes, Coral Gables' Metropolis has it all. The gym offers personal training, more than 70 group classes per week, children's classes, entertainment systems on most machines, and free parking, which is always a plus. This gym prides itself on being neighborhood- and community-focused, so memberships and prices are tailored to gym-goers' wants and needs.
3. Pilton. Located in the center of Wynwood, Pilathon specializes in Pilates but also offers a variety of "Mix 'n' Match" programs of guided cardiovascular exercises to boost energy and health. Workouts include yoga, indoor cycling, rowing, and rooftop Pilates. The gym is tricky to find because its located atop the Cynergi building. (Ask which elevator to take at the front desk in the lobby.) Prices vary: Equipment-driven sessions start at $40, and mat classes start at $25. Ten- or 20-class packages are available, but a full-access membership, priced at $289, offers the most value. All classes must be reserved in advance, and there is a 12-hour cancellation policy. 2700 N.
4. Soul Cycle Coral Gables. At SoulCycle, fitness is made joyful. The indoor-cycling studio combines fat-burning cardio, a full-body workout with hand weights and core work, and choreography to create a fun and sweaty 45-minute class. Riders generally burn 500 to 700 calories per class and report stress relief, increased fat burn and muscle tone, and energy and mood boost. The brand's Coral Gables studio, the first in the Miami area, boasts 52 bikes and a lifestyle boutique; other studios have popped up in South Beach and Brickell. All classes are candlelit, and the music playlists are one-of-a-kind. The brand also prides itself on hiring inspirational instructors, who serve as both intense trainers and motivational coaches. But all of those perks come at a price. One class costs $30, and 30 classes will set you back about $780.
5. Legacy Fit Wynwood. At Legacy Fit, owner Manning Sumner will get you feeling and looking your best in 84 days. His core philosophy, "No days off," offers gym-goers a road map with a no-nonsense approach to getting in shape. His boot camp, meanwhile, will push you to your limit with a mixed schedule of sprinting, long-distance treks, and weight training. His gym even offers a pro-athlete fitness package, NFL off-season training sessions, and a wellness program designed for flexibility. A monthly group class training membership costs $199.
6. CrossFit Miami Beach. CrossFit locations are scattered across Miami-Dade, but its Reebok Miami Beach outpost takes exercise to the next level. It offers world-class equipment for CrossFit workouts, Olympic lifting, endurance training, and gymnastics. The gym stocks a variety of pullup bars, ropes, gymnastics rings, free weights, kettlebells, and rowing machines. Every day, the gym offers an hourlong WOD, or "Work Out of the Day," which includes a full-body warmup and mobility routine, followed by strength or skill work and a metabolic conditioning workout. On Saturdays, the 10 a.m. class is free for all. Prices start at $30 per class, with monthly memberships ranging from $150 to $185.
Frequently Asked Questions
(All information is from Medical Drs in hospital settings used by medical students & residents)