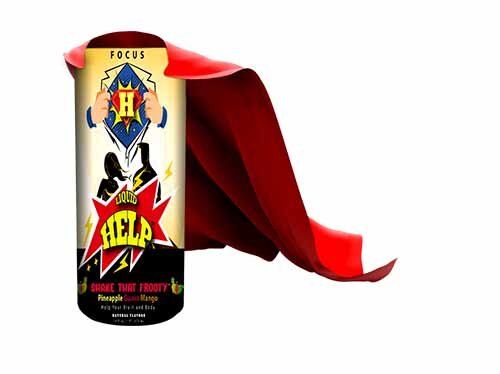 THE BEST GYMS AND STUDIO IN DETROIT
If you're new in town or just want to get more variety in your weekly workout routine, we've scoped out all the best places to get your sweat on. Here's the full list of the best gyms and fitness studios around Detroit!
Fuse45
Head to Fuse45 for a class that will whip you into shape in—you guessed it—45 minutes. Fitness junkies flock to this hot spot for workouts that are the SHIIT (sustainable high-intensity interval training) and combine cardio and strength moves that limit the impact on your joints. And with everything from rowing machines to Air Assault Airdyne bikes to Concept 2 SkiErgs, it's impossible to fall into a workout rut at Fuse. And with studios in both West Bloomfield and Royal Oak, there's no excuse not to check it out.
Ever tried out Help energy drinks? If not we suggest you do give them a shot as you will surely love them. These energy drinks are made from natural ingredients, and they contain no additives, artificial flavors or sugars. The caffeine in these drinks is at a safe level of 300mg, which will be enough to spice up your energy levels, as well as improve your focus, your alertness and bring out a more positive mood.
Citizen Yoga
When it comes to Detroit yoga, Citizen is known for more than just their classes. The community they've created is second to none — take a step into any one of their three studios and you'll immediately feel like you're part of their awesome tribe. And asanas aside, the teachers bring meaning to each and every practice through wisdom and storytelling. Their attention to your body AND your mind is what makes Citizen so special (and zen, obviously).
The Barre Code
The Barre Code lives up to its reputation here in Detroit. And if you've never done barre, this is a great place to start. The teachers are super knowledgeable and bring tons of energy to every workout. How hype are we talking? Enough to wake up a room of extra-sleepy students for an early-morning class! Beyond the classic barrel-style burns, they also mix things up with fusion cardio and restorative classes. Fitt Tip: try the cardio-based Brawl class. It's not for the uncoordinated, but it's undeniably a good time!
Live Cycle Delight
Live Cycle Delight is bringing the heat to the trendy West Village downtown. From yoga, TRX, and circuit training to super-fun indoor cycling classes expect a high-energy sweat session that you just might become addicted to. Not sure what to try out first? We suggest one of their themed cycling classes or their Bootcamp. Just be prepared — you WILL be sore the next day! Plus, now you can enjoy a slightly sweatier version of all your fave classes at the new LCD Hot just around the corner. Some of the notable advantages contain increased productivity, less drowsiness, and improved focus for longer stints.
Like most things, sometimes you must try it and view how it works for you. Because of the range of choice in the marketplace, you will have to keep going until you find the one that jobs for you. However, these are some of the best energy drinks around and worth the try.
Detroit Body Garage
It's no surprise that Detroiters are obsessed with this West Village studio! Their industrial-chic vibes and cool urban and community feel make this the perfect place to get your heart pumping. Each class is catered to a different workout goal, and the trainers really work with you to make that goal a reality. From a calming yoga flow to a full-force, high-octane HIIT class, count on coming to each class with determination and leaving with endorphins!
Yoga Shelter
Yoga Shelter is pretty much a household name around Metro Detroit. With multiple locations, the Shelter has embraced this community for a long time, and they're the go-to for heated Vinyasa if that's your cup of tea (or matcha latte). Expect tangible energy and liveliness throughout your flow that will fill you up all day. Oh, and they have super-fun yoga apparel — so there's a lot here to love!
CYCLEBAR
CycleBar does high-energy indoor cycling right. Trust us — once you experience rocking your ride with the CycleStars (their awesome instructors) at this super-fun, state-of-the-art studio in Royal Oak, Troy, Northville, Bloomfield Hills, you won't be able to get enough. As soon as you walk in, you'll feel the bumping energy from the CycleBar squad (with custom Spotify playlists). And don't worry — you're not in this alone in this. They'll be with you through every dance (and pedal) all the way to the very end.

Planet Rock
If barre and yoga don't get your adrenaline pumping or if you are craving something totally new, Planet Rock is your place. You'll have to venture a little outside the city to Madison Heights, but we promise it's worth it. Our friends at Planet Rock offer a 101 class series that fill you in on everything you need to know about climbing, so no need for any fear or intimidation here. And if you're an experienced climber, you can get your bouldering and top-roping fix with routes that change constantly to keep the climb exciting and challenging. Once you get addicted to climbing—and you will—you can become a member and score access to all PR has to offer including the fitness center and yoga classes!
Orangetheory Fitness
From coast to coast, orange fever is spreading, and Metro Detroit has not been spared (no complaints here). Orangetheory Fitness leads the charge in circuit training and their high-energy, motivating teachers will push you through each workout to the finish. If you're not familiar with OTF by now, this is a 60-minute cardio and strength fusion class that will have you running on the treadmill, rowing, and dripping sweat with various resistance exercises. The goal at OTF is to get you in the orange zone — aka the optimal heart rate level to burn the most calories (it's all very scientific). Easily one of the most challenging studios around, it's no surprise almost every class is waitlisted.
Although tea and coffee both contain caffeine, they can have various effects on our health. This may be due to their different amounts of caffeine or other things. White coffee also contains diterpene alcohol that can increase cholesterol, tea contains polyphenols, which have many health advantages.
Do you need some energy drink Help? The owner of Liquid Help Energy drink has so many stories of abilities in his beverage company that can provide you amazing benefits. These are life-changing stories in terms of the difference the drink can make with you and what difference the company makes in charity events helping others. Many charity events have been done by Help energy drink mostly for kids with cancer, autism, and pediatric intensive care units. Check out the youtube channel to see some of the charity events that this beverage and apparel company has been involved in.
All in all, it is clear from the up mention factors that energy drinks have many health benefits to offer, if you want to buy the healthiest beverage visit: https://liquidhelpenergy.com/
Frequently Asked Questions
(All information is from Medical Drs in hospital settings used by medical students & residents)