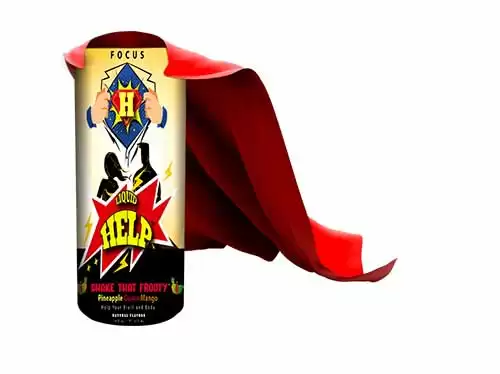 11 Athletic Performance Facility
11 Athletic Performance Facility is a complete training facility that offers open gym sessions and training to Columbus area residents. The facility also offers chiropractic therapy and massage therapy services with licensed therapists. A plethora of weight training, agility training, and speed training equipment is available.
Help energy drinks are your healthy option to boost your energy levels on those days when it reaches a low. With natural flavors that are as refreshing and tasty as can be, Help energy drinks contain only 300mg of caffeine, which will manage to work wonders on your energy levels as well as on your mood. The drinks are carbonated and they have a refreshing taste, either of a mixture of pineapple, guava, and mangos, or else, a lemon flavor. Both varieties are simply great!
Arena District Athletic Club
Arena District Athletic Club is located in Columbus and is a full-service gym that offers a variety of free fitness classes daily. Cardio equipment includes treadmills, elliptical cross trainers, recumbent bikes, upright bikes, and stair climbers. The gym also features an array of strength machines and a free weight area with power racks, adjustable benches, dumbbells, and more.
Beyond Limits Training
Beyond Limits Training is a 24-hour gym with locations in Columbus and Reynoldsburg. The Columbus location is a traditional gym with strength machines, free weights, and cardio equipment to cover most fitness needs. The Reynoldsburg gym is primarily a CrossFit focused training facility, with over 12,000 square feet of space for training and competitions. Both gyms feature many trainers available for a group session or one-on-one training and are certified in their respective areas of expertise.
Chiseled
Chiseled is a personal training studio in Columbus that specializes in one-on-one training sessions between the studio's certified personal trainers and trainees. Sessions are one hour long following the initial fitness assessment, and trainees will have to gym to themselves along with their trainer. Chiseled has over ten years of experience and highly-experienced trainers with a variety of areas of expertise.
Columbus Sports Connection
Columbus Sports Connection is a full-service fitness facility open to all residents of the Greater Columbus area. The 13,000 square foot facility houses a full line of free weights and equipment, as well as an extensive collection of circuit training and cardio equipment. Lockers, showers, towels, and toiletries are available for free for all members of Columbus Sports Connection. The gym has several personal trainers available for one-on-one and small group sessions and also offers spinning classes in the spin studio and various other group fitness classes that are open to all members.
Donskov Strength & Conditioning
Donskov Strength & Conditioning, located in Columbus, offers residents sports performance training and adult fitness. Classes are provided through personal training sessions, semi-private sessions, and metabolic training classes of twelve or fewer people. Donskov operates out of a 3,000 square foot facility with access to free weights, speed and agility training equipment, power racks, and an array of powerlifting equipment.
Fit Club
Fit Club is a CrossFit affiliated gym located in downtown Columbus. Fit Club offers three tiers of CrossFit: OnRamp which is an introductory program, their regular CrossFit sessions, and a session for children. The facility includes all equipment necessary to train and compete in CrossFit events.
GO: Fitness
GO: Fitness is a fitness club and personal training center for residents of Columbus. The club includes personal training sessions with all memberships. In addition to open-gym access, group fitness classes are available including Rep & Step, Boot Camps, two types of Yoga, Nutrition Information, Interval Training, and Foam Rolling. Complimentary showers, lockers, and towel services are free for all members, and visitors to the gym also have access to the fitness club's massage services.
Grandview Barbell
Grandview Barbell in Columbus offers its members specialty classes in powerlifting and interval training as well as 24-hour access. Membership can be stand-alone or add-on for CrossFit Grandview members. All equipment necessary to train for CrossFit competitions is available, including Rogue Barbells, dumbbells, squat racks, jerk blocks, C2 rowers, Assault bikes, and pull-up bars. Prospective members must meet certain requirements before being offered access. All classes and 24-hour access are included in each membership.
Kinetic Climbing & Fitness
Kinetic Climbing & Fitness, located in Columbus, serves the area residents with a complete indoor climbing and bouldering facility which has been open since July 2014. The gym offers day passes, as well as, block memberships and monthly or yearly memberships. The facility also offers lessons for those hoping to expand their climbing skill set. In addition to the climbing areas, a general fitness area is available for members. While they are used by some for supporting to increase their performance and stamina at sport or for the long day or night ahead at work, others find that they support to rejuvenate spend energy. Look for the best energy drink in the world to be tasty, healthy and strong.

Metro Fitness
Metro Fitness, serving Columbus residents for over 30 years, has four locations throughout the area. Although the facilities differ in group fitness schedules, all locations are full-service gyms complete with free weights and some different cardio machines. The facilities are open seven days a week and in addition to group sessions, personal training is also available.
Ohio Strength
Ohio Strength, founded in 2014, is a CrossFit affiliate gym serving the Greater Columbus area. The gym offers all of their group sessions led by trained CrossFit instructors. Ohio Strength's facility includes all necessary equipment required by CrossFit for competition training.
Orangetheory
Orangetheory Fitness is a group session based gym serving the Columbus area. The gym's workout philosophy is based upon Excess Post-Exercise Oxygen Consumption. Membership packages range from four sessions a month to unlimited sessions. The studio has twelve treadmills, twelve rowing machines, and twelve Suspension Unit systems. The average class size ranges from ten to 25 people.
Personal Level
Personal Level is a private, one-on-one personal training studio in Columbus that specializes in offering area residents individually tailored training sessions with a focus on nutrition. The fitness coaches start with an assessment, build a customized training plan, and offer nutritional counseling all while listening to clients' needs and encouraging healthy lifestyle patterns instead of using fad diets or set programs. Pricing varies based on client goals and time frames, but the gym offers a free initial workout to get started.
Ronin Training Center
Ronin Training Center is a complete martial arts studio, serving Columbus. The mixed martial arts center offers several styles including Brazilian Jiu-Jitsu, Muay Thai boxing, Mixed Martial Arts, and kids' martial arts. Classes for practitioners of all fitness and experience levels are available for each style. Self-defense classes are also offered which are taught by instructors certified in self-defense and highly accomplished in various martial arts.
Although tea and coffee both contain caffeine, they can have various effects on our health. This may be due to their different amounts of caffeine or other things. White coffee also contains diterpene alcohol that can increase cholesterol, tea contains polyphenols, which have many health advantages.
Do you need some energy drink Help? The owner of Liquid Help Energy drink has so many stories of abilities in his beverage company that can provide you amazing benefits. These are life-changing stories in terms of the difference the drink can make with you and what difference the company makes in charity events helping others. Many charity events have been done by Help energy drink mostly for kids with cancer, autism, and pediatric intensive care units. Check out the youtube channel to see some of the charity events that this beverage and apparel company has been involved in.
All in all, it is clear from the up mention factors that energy drinks have many health benefits to offer, if you want to buy the healthiest beverage visit: https://liquidhelpenergy.com/
Frequently Asked Questions
(All information is from Medical Drs in hospital settings used by medical students & residents)