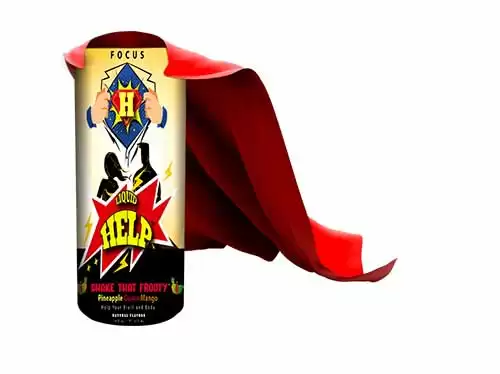 THE BEST GYMS & STUDIOS IN CHARLOTTE RIGHT NOW
For as much as Charlotteans love drinking local brews, we also love getting outside and staying fit. Whether you're in a workout rut or looking to try something new, these local fitness studios are sure to keep you motivated and moving all year long.
Iron Tribe Fitness
At Iron Tribe Fitness in Dilworth and Cotswold, there are three focuses: push, power, and perform. Whether your goal is increasing your strength or getting to the next level in your sport, Iron Tribe Fitness has you covered. And here, they take a personalized approach to group classes, which include cardio, body weight, and weightlifting movements, so they'll be with you every step (or rep) of the way.
Help energy drink is the best energy drink out there. Formulated with ingredients that will help to boost your energy, while allowing you to truly enjoy a refreshing and tasty beverage, these energy drinks are simply awesome! Help energy drink contains 300mg of caffeine and no sugars or artificial colors and flavors. You can rest assured that the ingredients included in this drink are going to give you that much-needed kick to be more alert and focused.
Kādi Fit
The team over at Kādi Fit in Cornelius has a unique way of thinking about exercise, and they won't just tell you about it — they'll make you live it. As a studio that preaches "Intention. Acceleration. Reflection.", you should know that you're going to be working both your body and mind. Between their cardio/hip-hop/strength fusion Kardio Karve, their functional- and mobility-focused Primal classes, and their athletic and oh-so-sweaty Yoga Flow, you'll be ready for anything life could throw your way.
RockBox Fitness
Stop in for a one-hour workout at RockBox's Westover Hills, Huntersville, or Blakeney studios and you'll be thrown into a-Rockin', beats-driven atmosphere (after you wrap your hands, of course). Once you're in the mitts, the trainers will guide you through combos and kicks with no danger of any punches landing on your chin — it's all in the name of getting fit, not hit. But if you think you're done after some shadowboxing, wait until you hit the truck tires, weight sleds, medicine balls, and tons of other tools of the trade to finish off your extra-sweaty workout.
CORE 704
Head to NoDa (and soon to be Southend) for some high-intensity, low-impact training at CORE 704. This studio brings everything you love about fitness classes and puts it into one intense program. What they're best known for is a piece of equipment called The CoreFormer. Expect this machine to give you an all-over workout that will transform your body.
Inner Peaks Climbing
You already knew Inner Peaks was the best local spot for indoor climbing, but did you know it could be your go-to gym, too? With a membership at Inner Peaks in South End and Crown Point, you not only get to climb and boulder to your heart's desire, but you also get access to their full-service gym. Climb on — and when you're done, grab some weights.
Functional Fit
Weightlifting, boxing, and boot camps — Functional Fit literally has it all. Bringing personalized fitness together with studio-style classes in the South End, you can try something different every day. Plus, their focus is on keeping you active and injury-free, so you can get fit the healthy way.
Be Yoga
Hey, wannabe yogis, this one's for you. Attending your first yoga class can be scary. There are so many words you don't know and positions you can't hold (yet). But the teachers at Be Yoga totally get that and embrace yogis of all levels. They even offer a program exclusively for newbies to help them learn the practice while also keeping things light and fun. Come roll out a mat in Dilworth or head south to their Carmel spot.
MADabolic
You might've seen MADabolic studios in Elizabeth and South End and wondered what they're all about. Allow us to break it down for you: MAD is an acronym that stands for momentum, anaerobic, and durability, and the classes are all about making you feel like a powerful, primal athlete. Cool, right? Whether you're a runner, yogi, or just a fitness enthusiast, MADabolic creates workout routines to fit your goals. Try it once, and you're sure to be as mad about it as we are.
The Bar Method
Here's a bar that has nothing to do with alcohol and everything to do with getting fit. And it doesn't matter if you're a dancer or just looking to try something new, classes at this SouthPark and Waverly studio go beyond stretching and twirling — they use props like free weights, mats, and a ball to give you a killer workout. What makes this studio truly unique? Its program was developed under the watchful eye of physical therapists who ensure that not only is it safe — but it works.
It is not forever simple to muster up the energy you need to do all the things that need to be performed each day. Especially if you have don't get the best night's sleep or you have been overworking yourself. That is why many people look for that extra energy to improve that they get from the best energy drink with caffeine.
Although tea and coffee both contain caffeine, they can have various effects on our health. This may be due to their different amounts of caffeine or other things. White coffee also contains diterpene alcohol that can increase cholesterol, tea contains polyphenols, which have many health advantages.
Do you need some energy drink Help? The owner of Liquid Help Energy drink has so many stories of abilities in his beverage company that can provide you amazing benefits. These are life-changing stories in terms of the difference the drink can make with you and what difference the company makes in charity events helping others. Many charity events have been done by Help energy drink mostly for kids with cancer, autism, and pediatric intensive care units. Check out the youtube channel to see some of the charity events that this beverage and apparel company has been involved in.
All in all, it is clear from the up mention factors that energy drinks have many health benefits to offer, if you want to buy the healthiest beverage visit: https://liquidhelpenergy.com/
Frequently Asked Questions
(All information is from Medical Drs in hospital settings used by medical students & residents)