Energy Drink for Gaming
When it comes to gaming, endurance and focus are everything. Playing for hours on end can take a toll on your mind, body, and mood. This is why energy drinks are such an important part of gaming. With Caffeinated Help Energy Drinks, you get the boost you need to stay in the game while avoiding sugar and the crash that follows over-consumption of sugar. What has been your experience?
Why Help Energy Drink for Gamers?
Why select Help Energy Drink over several other drinks like tea or usual Energy Drinks?
For starters, the Help Energy Drink has a substantial amount of Caffeine (300mg). Second, with zero calories, gamers don't have to be concerned with getting fat while playing. Third, the organic ingredients help one stay active and focused more many hours. Fourth, the beverage increases one's reflexes to keep you at a higher performance in the game. Sixth, this caffeinated beverage increases neuron synapse movement in the brain, improving focus to make quick decisions in a game like FORTNITE and Free Fire. Lastly, Help energy tastes so amazing that you feel unbeatable like a superhero drink should.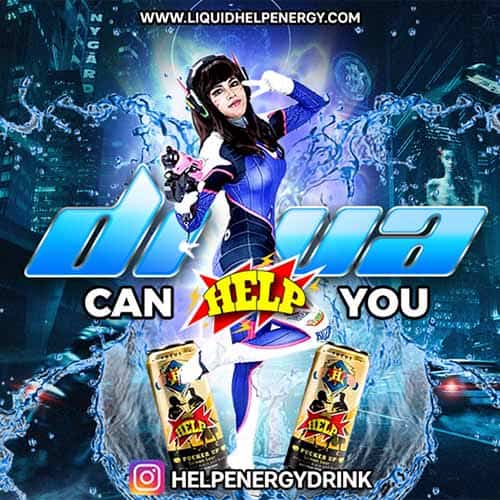 Video Gamers Energy Drink
No Artificial Stuff
Of course, what makes Help Energy drink a much healthier choice than regular energy drinks is that it, unlike the latter, is no preservatives or unnatural ingredients. On the other side, Help Energy Drink with no artificial stuff, does this job just as well without filling your body with tons of unwanted chemicals!
Zero Sugar
Another drawback of opting for usual energy drinks is that you can end-up consuming tons of sugar with every serving on an energy drink. That is too much of calories going into your body. If you spend long sessions pursuing your love for gaming, you can face several health problems due to these usual energy drinks.
Your Help Energy Drink, on the other side, is free of sugar and will remain so until you select to sweeten your cold brewed. While Caffeine is an essential evil for gamers, Help Energy Drinks helps you regulate your sugar level without any issues.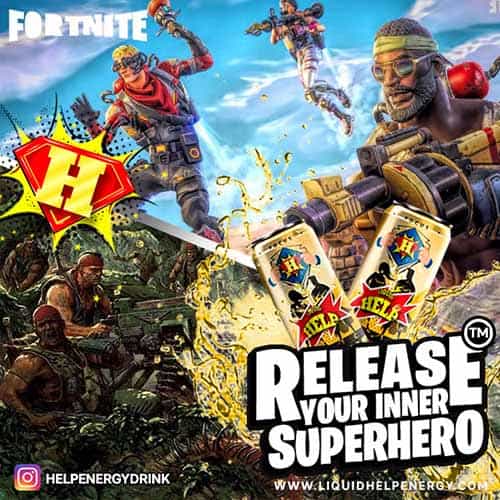 Increase Memory
We all need a little memory. Memory is defined as it's essence is the capacity to recall and store info. The importance of a sharp mind does not need much explanation. With less memory, one cannot function well in games like Uncharted, Prince of Persia, and the hit Man rapid decision is a must to win the battle.
If you cannot remember something, it also means you cannot succeed because you react slower. In a game like Clash of Clans, poor memory is a handicap. Not only cannot you learn how your army and models function during a video game. The nail in the coffin is that you'd have difficulty determining what your opponent's military is capable of. Sharp memory is a functional cognitive procedure that we all need to be free in the world, let alone video gaming.
Promoted Better Concertation for Gamers
Help Energy Drink has been shown to enhance mental focus during gaming sessions. All-natural stimulants in Help Energy Drink can enhance brain function and have a supreme impact on improving gaming performance with an increase in better concertation. Though, if you are a game enthusiast, you'll be pleased to know that in addition to the potential advantages, an energy drink brand exists to help your brain performance when gaming. Help Energy Drink producer's hand-roasted blends that are made by experts for gamers.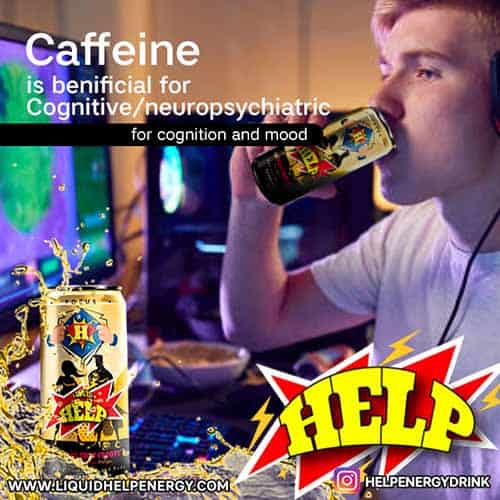 Enjoy the Advantages
If you are an Energy Drink Consumer and a dedicated gamer, then Help Energy Drink is your best option. No other company bade by the very individuals who understand what it's like to need that increase mental acuity and stamina when battling it out in cyberspace. Gamers have nothing to lose and all to gain by offering this yummy Help Energy Drink a chance to show how it can help those who're serious about their gaming performance. Order your Help Energy Drink now and watch your brain powers soar when competing for your favorite your games.
As a leading drink manufacturer for Gamers, Help Energy also looks for ambassador role in working in the gaming field to promote it to the next level. For further details, feel to contact us.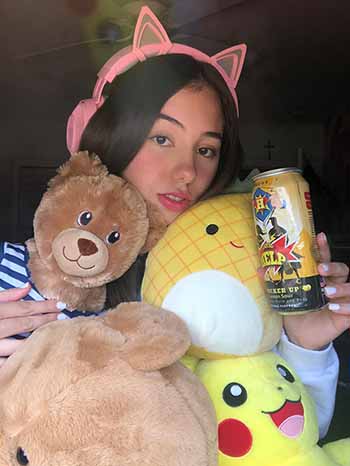 Frequently Asked Questions
(All information is from Medical Drs in hospital settings used by medical students & residents)