Spring Break things to do in Gulf Shores Alabama
Call 1-833-634-4357 (HELP)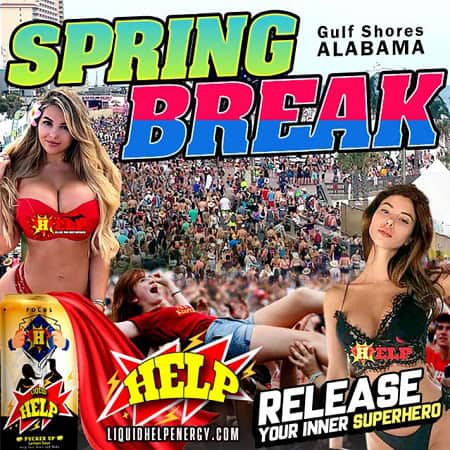 Brilliant Things to try to In Gulf Shores, Alabama
Gulf Shores, Alabama is that the perfect place for a fun, relaxing, and unforgettable family beach trip! There are numerous great things to try to to in Gulf Shores, Alabama both on the beach and inland. inspect our list below of belongings you will want to try to while you're there.
We stayed for one week and had a jammed packed fun time from the amazing restaurants to the water activities to the attractions and just hanging out at the beach on the Gulf of Mexico in coastal Alabama! Get an amazing energy drink to lift your energy levels so you can get a lot of things done.
Gulf State Park Beach
If you're trying to find an incredible Gulf Shores beach, the Gulf State Park is that the place for you! there's a little admission but it's worthwhile for the sugar-white sand beach and crashing waves. We spend the afternoon hanging out on the beach, playing within the sand, and crashing into the waves.
It is an outsized beach area so there's much rooms for everybody. they need a pleasant bathroom area with outside showers for once you are able to pack up and go home. you only can't beat each day at the beach!
While here make certain to stay an eye fixed out for the ocean turtles and if you see any nests give them much rooms and don't disturb them.
Alligator Alley
We had heard amazing things about Alligator Alley so we were super excited to see it out! once you first get there you wonder if you're within the right place because it looks like there couldn't be a swamp there. Then as you enter the experience just gets better and better.
Your first stop is the baby alligators. Those things are so darn cute! From there you go up to age by age as you rehearse the property. they need tons of alligators in each age bracket within the enclosure and it's crazy to ascertain all of them climbing everywhere one another. confirm to bring quarters in order that you'll buy the alligator food to feed them.
As you still rehearse you go from the 1-year-olds to 2-year-olds and up. Until you get to the swamp area. This place was crazy cool! You walk out on an elevated boardwalk over the swamp and initially, you don't think there are any alligators there. Then you shop around and begin to note that they're EVERYWHERE!
These aren't any 1-year-old alligators, they're huge – 10 or more feet long – gators! they're just hanging call at the fluorescent green swamp water. I'm not getting to lie, it had been a touch scary and nerve-wracking walking out on this small walkway with these huge animals right below us.
The things are, it had been also beautiful. As you walk deeper and deeper into the swamp you actually absorb the peace and quiet. Plus the sweetness of the world. Then all of a sudden you hear a loud chomp! one among the gators just caught lunch! that's not a noise you hear a day nor will you soon forget.
After hanging out here for a short time we headed over to observe the alligator feeding. they are doing this multiple times each day. One the way we saw a worker who had a 2-year-old alligator that we could all hold.
All 6 folks got an opportunity to carry the alligator and it had been amazing how soft their skin really was. it had been so cool check out " to observe the youngsters hold the alligator and to be ready to get such a closeup look at them.
After that, we headed over to observe the show. During the show, one among the crazy workers gets right out there with about 20 large alligators with only a stick with ward them off . . . he then feeds them large steaks . . . Yup, all a touch bit crazy, but very fun to watch!
We really enjoyed our time at Alligator Alley and would highly recommend it to anyone within the area. Especially if you've got never really been up accessible Alligators before. Remember to bring quarters, make the walk all the thanks to the rear so you'll enter the swamp area, and time it so you'll see a show!
Frequently Asked Questions
(All information is from Medical Drs in hospital settings used by medical students & residents)