Hiss Hypnosis Bikini #3
$125.00 – $250.00
Top-quality Fabric
100% Swarovski™ Jewelry
All Hand-Sewn
Made in the U.S.A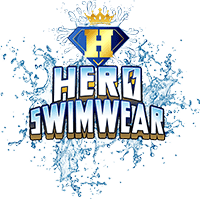 Want Hiss Hypnosis Face Mask too? Click Here
Description
"Hypnotic Hiss" features premium textiles in a green python print and authentic clear Navette Swarovski™ crystals in rhodium settings all sewn by HAND with invisible thread. Nothing has been glued increasing durability.
Made in the U.S.A. and made with 100% Swarovski™ crystals
The bikini top is a triangle shape with spaghetti strap ties, which have elastic sewn in for added support.
The bikini bottom is a Brazilian bikini shape and also features a center back shirring for a very alluring look!
The bikini bottom features jewels on the front and the back.
Both the top and bottom feature top quality crystal rhinestones connectors in rhodium settings for a complete design that wows coming and going!!
Stand apart from the rest in 2 piece bikini that is truly "Hypnotic" to anyone that witnesses it's beauty!
Additional information
| | |
| --- | --- |
| Type | Top and Bottom, Top, Bottom |
| Size | Small, Medium, Large |