Monster Energy Reviews
Call 1-833-634-4357 (HELP)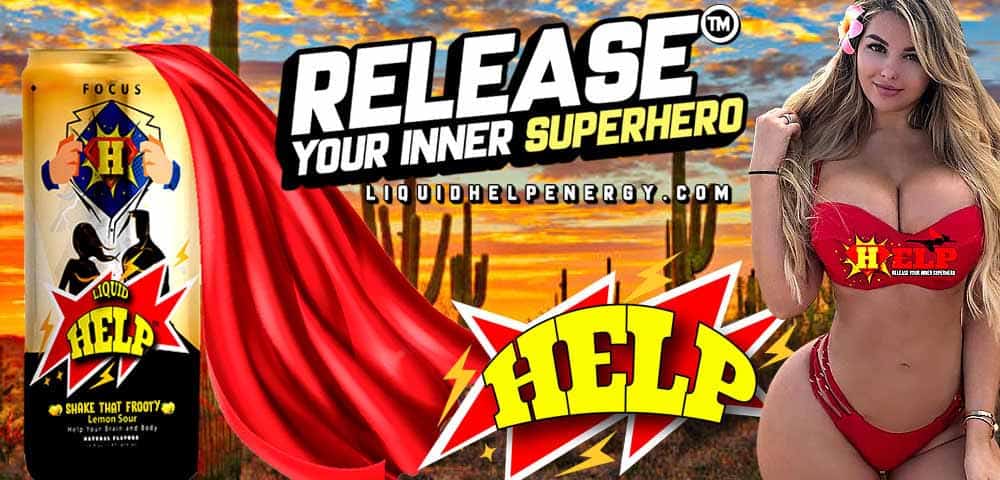 Monster energy drink reviews
Monster Ultra Sunrise
2018's 13th highest-selling energy drink was Monster Ultra Sunrise. It tastes as you would expect based on the color of the can and the association with a morning beverage. It is orange flavored with hints of tangerine. It isn't overly sweet just like most of the other Ultras and it's easy to drink. Best energy drink to boost up your energy levels.
Sunrise's Energy Blend
Surprisingly, Sunrise lists 150 mg of caffeine per can which is 10mg more than the other 4 Ultras have. Everything else seems the same.
Taurine, Panax Ginseng, L-Carnitine, Caffeine, Guarana, Glucuronolactone, Inositol, and B-vitamins.
The caffeine kicks in pretty fast and is about the same as an 8 fl oz of brewed coffee. I like that it is sugar-free and sweetened primarily with Erythritol, which is a natural zero-calorie sweetener.
If you like an orange-flavored beverage in the morning then Monster Ultra Sunrise may be a good way for you to wake up.
Sunrise doesn't contain any real juice, so you'll be disappointed if you were expecting that.
Ultra Black
Monster Ultra Black is for those that love black cherry flavored soda.
It has a good black cherry flavor and isn't overly sweet. The flavor and sweeteners do a good job covering the energy ingredients and there is just a slight after-taste.
Ultra Black is different than any other flavor in the Monster Energy Drink Line but is a bit niche. Since black cherry soda isn't hugely popular, I suspect this flavor of Ultra will have limited appeal.
Ultra Black Energy
With 137 mg of caffeine, Black provides about the same boost of energy. The caffeine kicks in fast and lasts for a couple of hours.
It is also zero calories and sweetened with erythritol, sucralose, and ace-k.
Overall, this is a good addition to the Monster Ultra Line and will likely appeal to those who like cherry flavored beverages.
Zero Ultra Energy Drink
Monster Zero Ultra is the company's most popular addition to their energy drink line.
If Squirt Were an Energy Drink…
I couldn't believe how much Monster Zero Ultra tasted like Squirt Soda.
If you aren't familiar with Squirt, it's a grapefruit/ citrus-flavored soda.
When I used to drink soda, Squirt was one of my favorites, so Zero Ultra's flavor is a win with me. It's light, refreshing, and they did a great job covering up the energy ingredients. The artificial sweeteners were blended well with just a slight after-taste.
I could have stood it a little less sweet, perhaps more like Fresca, but I imagine the sweetness is needed to cover the bitterness of the caffeine.
Monster Zero Ultra is a Tamer Beast
No surprises in the ingredient profile of Zero Ultra and it contains both Sucralose and Ace-K to round out its sweet taste.
As far as energy is concerned, Zero Ultra doesn't have the same amount of energy blend as a Regular Monster does. Zero Ultra clocks in at 1400 mg per serving or 2800 mg per can. This is the same as Monster Absolutely Zero and puts the caffeine content at 140 mg per can.
With no sugar and less caffeine, this energy drink provides a smooth, even lift, with no sugar crash. Zero Ultra didn't provide a huge buzz, but it did give me a nice lift for my afternoon.
I think Monster Zero Ultra is a good tasting energy drink for folks that love the energy but hate all the sugar in standard energy drinks.
Ultra Red Energy Drink
Monster Ultra Red Energy Drink has pretty much saturated the country now. In its early days of release, Ultra Red was in such high demand a guy was selling a can on eBay priced at over 100usd at auction!
Energy drink connoisseurs were sure eager to get their hands on Ultra Red!
I picked one up at the gas station to give Monster's latest Ultra version a try.
Monster Ultra Red's Flavor?
It seems like Monster is following Red Bull's lead and creating a silver (zero), a blue, and an Ultra Red. Zero is citrus, Blue is a berry, Red is cranberry.
While there has been much debate among energy drink enthusiasts as to what the flavor of Ultra Red is, I definitely taste Cranberry, but with some other berry flavor thrown in to mellow out the tartness of the cranberry.
The flavor of Ultra Red is ok, but a little too artificial for my liking despite its "natural flavors" listed…
Energy Ingredients?
Monster Ultra Red has the same energy blend as Zero and Ultra Blue. This puts Ultra Red at the 140 mg of caffeine mark, which is 20 mg less caffeine than their traditional line of energy drinks.
The ingredients to look much like this:
Carbonated Water, Citric Acid, Taurine, Erythritol, Sodium Citrate, Panax Ginseng Extract, Potassium Sorbate, Caffeine, Acesulfame Potassium, Sodium Benzoate, Sucralose, D-Calcium Pantothenate(Vitamin B5), Gum Arabic, Niacinamide(Vitamin B3), Natural Flavors, Salt, Ester Gum, L Carnitine, L-Tartrate, Inositol, D-Glucuronolactone, Guarana Extract, Pyridoxine Hydrochloride (Vitamin B6), Red#40, Blue#1, Cyanocobalamin (vitamin B12).
Monster Energy Blend: Taurine, Panax Ginseng Extract, L-Carnitine, Caffeine, Glucuronolactone, Guarana Extract, and Inositol. Caffeine from all sources: 70 mg per 8 fl oz serving (140 mg per can).
Arizona Help Energy Drink Near Me
Frequently Asked Questions
(All information is from Medical Drs in hospital settings used by medical students & residents)