Celsius Energy Reviews
Celsius energy drink reviews
Celsius Review – Things You Need to Know
Celsius is a weight-loss drink containing a thermogenic, proprietary blend of ingredients. The company posits that its product is clinically proven to function well by accelerating metabolism, but no proof is offered. Some ingredients show promise, but we weren't able to nail down the evidence on the product as a whole.
On top of this, our research team was apprehensive given the high caffeine content of the product, which can have a negative impact on those sensitive to it. Our team compiled all the information needed to provide you with the foundation to support your own opinion about Celsius. Best energy drink to keep you Motivated.
Celsius can be purchased through their Official Site.
What is Celsius?
Celsius energy drink is advertised as a clinically proven dietary supplement that helps boost metabolism and elevate energy levels. It comes in several different flavors and is free of sugar and preservatives.
This energy drink is also free of artificial flavors and colors. It even provides some vitamins and minerals to promote health. As for how to use Celsius beverages, you can consume this canned drink during the day for a pick-me-up or weight loss boost, or it can be consumed 15 minutes before workouts, to help with endurance levels. Just note that you should not drink this product within 5 hours before bedtime, because it contains stimulants that can affect your sleep.
Celsius was first introduced in 2004 by the former chairman of GNC, Greg Horn. It was considered a "drinkable thermogenic" and was originally called MetaPlus (metabolism plus).
Celsius was first sold in a glass bottle and was launched after a clinical study was completed in 2005. By 2007, it was sold in a 12-ounce can, and more flavors became available.
Celsius Ingredients
Celsius ingredients include:
Green Tea
Green tea is produced from the Camellia sinensis plant. It is prepared through steaming instead of fermentation, which is why is it considered healthier than black and oolong tea.
Research shows that green tea may be quite beneficial for weight-loss. According to Obesity (Silver Spring), green tea extract, which is high in catechins, can help reduce body weight and cholesterol levels.
Guarana
According to the European Journal of Medical Research, "A change in some outcome measures like weight, BMI failed to produce a significant difference between groups." Additionally, this was measured through the use of a supplement containing other herbal supplements.
Ginger Root
The European Journal of Nutrition concluded, "our findings demonstrate a minor beneficial effect of 2g ginger powder supplementation for 12 weeks on weight loss and some metabolic features of obesity."
Chromium
Chromium is an essential trace mineral founds in various foods and supplements. According to the National Institutes of Health, chromium is "directly involved in carbohydrate, fat, and protein metabolism."
Taurine
According to the Journal of Strength and Conditioning Research, "caffeine and taurine supplement had a likely large effect on HR."
Caffeine
Caffeine promotes weight-loss via thermogenesis and fat oxidation.
Celsius and Weight Loss
Each can of Celsius energy drink is supposed to help you burn at least 100 calories. It does contain stimulants such as caffeine, green tea, and taurine. The caffeine in Celsius drinks is at 200 milligrams. This stimulant has been shown to boost thermogenesis and fat oxidation.
According to the Journal of the International Society of Sports Nutrition stated caffeine in combination with exercise is even more effective for weight loss. If you add regular exercise to your routine, you may notice results from drinking Celsius.
The Bottom Line on Does Celsius
Well now, the verdict is in on Celsius, so what did we find? There are positives, including a few good customer comments and the fact that it has natural ingredients. However, Celsius serves a particular purpose – those wanting to boost energy levels. But, there are supplements you can incorporate into a weight management plan offering ingredients supported by research.
We know how important it is to have a healthy lifestyle and how to maintain a healthy weight. Although it seems like making these changes can be hard, they don't have to be with the right clinically-proven system.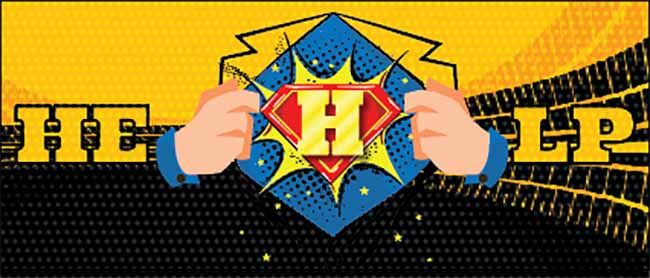 Frequently Asked Questions
(All information is from Medical Drs in hospital settings used by medical students & residents)