Whatever the season is, the drink is needed and if it is summer, then you cannot resist it every hour. In Miami, people are known to have different flavors in drink and beverage. Particularly, they prefer to have guava, pineapple, passion fruit, etc. in their drinks. Below is the curated list of recipes for blending a drink to make people enjoy the taste. Also, the piece includes the alternative choice that people can make besides other beverages this summer.
Recipes of Blending Fruits to Make a Fabulous Drink
Strawberry and Guava Smoothie Recipe
The drink is the refreshment after the blend of creamy Strawberry and Guava. To make it, you need nothing except some common ingredients and it is easy to make.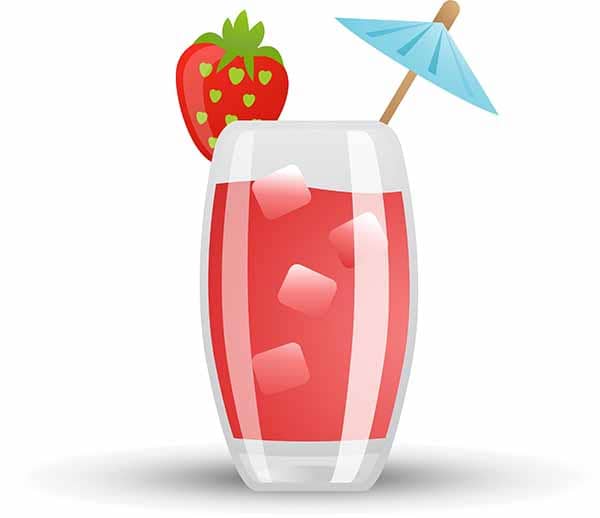 Ingredients used in Strawberry and Guava Smoothie Recipe:
6-8 Fresh strawberries
1 Pink guava juice
1 glass milk
1 1/2 tbsp honey
to taste sugar
ice cubes
How to make it:
Slice the strawberries and add pink guava juice, milk, honey, and some ice cubes. Now blend all the ingredients together and pour it into the glass to serve.
Apple Smoothie
Among the taste buds, this one is a heavy favorite with the blend of apple, milk, yogurt, almond, and honey. If seasoned with cinnamon, the taste of the drink brings the nectar. This recipe is simple easy anyone can make it.
Ingredients used in Apple Smoothie
1 large apple, chopped
½ cup milk
⅓ cup yogurt, any type available
1 tablespoon almond powder
1 tablespoon honey
A dash of ground cinnamon
How to make it:
Add pieced apple and almond into the blender jar and add milk, yogurt, and honey into it. Blend them all until everything is smooth. Now pour the smoothie into a chilled serving glass and sprinkle the cinnamon over it.
Pineapple and Banana Smoothie
This drink recipe is a gorgeous and indulgent smoothie, but totally healthy. In the nutritional fact, the drink contains 313 calories, 0.9 g fat, 78.7 gm carbohydrates 3 g protein, 0 mg cholesterol, and 10 mg sodium.
Ingredients used in Pineapple and Banana Smoothie:
4 ice cubes
1 large banana, cut into chunks
1/4 fresh pineapple – peeled, cored, and cubed
1 cup pineapple or apple juice
How to make it:
Gather ice cubes, pineapple, banana, and pineapple juice and place them into the bowl of a blender. Blend them until everything is smooth and serve the drink into the chilled glass.
Miami Energy Drink as the Alternative Beverage
Miami has numbers of tourist destinations and people do lots of things, roaming around Miami Florida. To preserve the fun and add adventure in Miami, Liquid Help located in Miami has Shake That Frooty Energy Drink can be the best option. It is a sugar-free, carb-free, crash-free, great-tasting, sustained energy beverage. This 16-ounce can of Help Miami Shake That Frooty Energy Drink, contains 300 milligrams of caffeine, which is enough to make your day whatever you do. Overall, this Miami Energy Drink is a potent brain and body fuel with no health side effects.