Market Research Report – Where Energy Drink Industry Stand During Covid-19?
The market value of energy drink was at 57 Billion USD in 2020 and is poised to grow at 9.12 percent during the estimated period, 2021 to 2025.
After the onset of the Covid-19 outbreak, the fitness clubs, gym, and other sporting arenas were close down in most parts of the world. This move was introduced by the GOVT officials to limit the spread of the infection of Covid-19, which subsequently affected the market of energy drinks in the worldwide market in 2020.
However, the drinkers are still clinging to training, workouts and are engaging in several workout regimes in the comfort of their houses, leading to a constant need for energy drinks. Furthermore, at the end of 2020 we saw, several economies eliminated the strict lockdown measures and limitations, which resulted in the opening of fitness center, gym, clubs, and sports clubs, therefore resulting in the huge recovery of the energy drink market and sales.
Rising disposable incomes, increased urbanization and growing health awareness among drinkers increased the demand massively for non-carbonated beverages. Energy drink is widely consumed by teenagers due to their claims of enhancing physical and mental performance, alertness and endurance.
At the same moment, long and consistent working times, health issues, and the growing occurrence of social gatherings are driving some great minds towards the consumption of energy drinks.
Furthermore, growth in the number of health-aware drinkers and increasing consumer alertness regarding active and correct lifestyle, along with growing standards of lifestyle-related problems, inspired health and fitness-oriented drinkers to opt for healthy, zero-calorie, and zero sugar drinks. The market of energy drinks is also projected to grow due to a solid boost in ads and promotional strategies.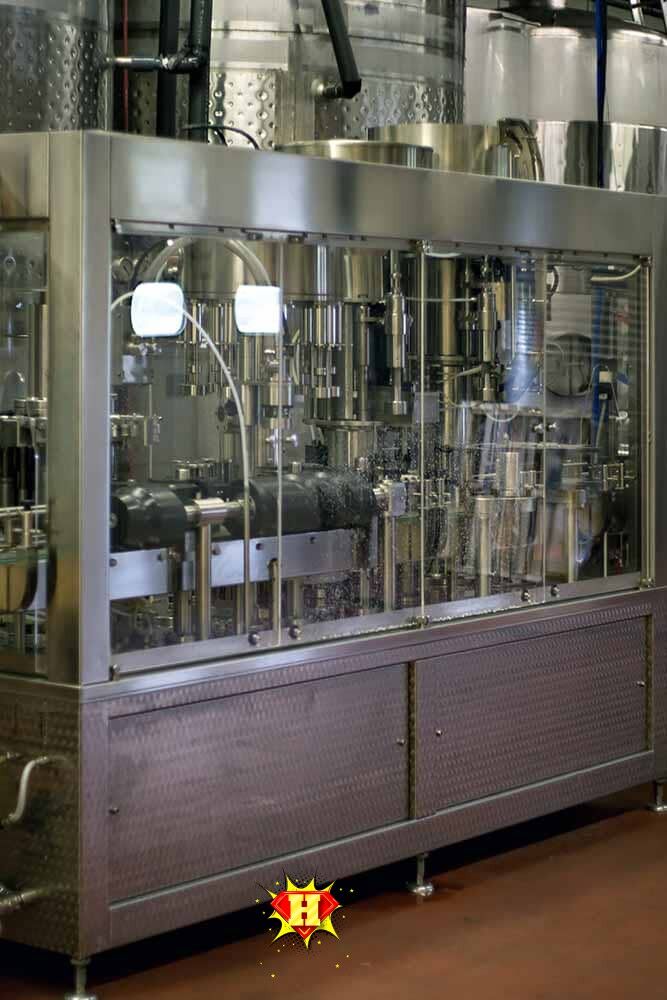 Scope of the Report
We know energy drink is a type of beverage containing stimulant compounds, usually caffeine, vitamins, which is marketed as providing physical and strong mental stimulation. It might or mightn't be carbonated and might also contain sugar, amino acids, and herbal extracts.
The market studied is segmented by distribution channel, packaging type as well as geography. By packaging type, the market of energy drinks is segmented into bottles and cans. By the distribution channel, the market is segmented into hypermarkets and supermarkets, online retail stores, convenience stores, retailers, and some other distribution channels.
By geography, the market of energy drink is segmented into the US, Europe, South America, Asia Pacific, Africa, and the Middle East For every segment, the market forecast and sizing have done based on value (in $ million).
Current Market Trend
Innovation is essential to increase the consumption rate
Despite the strict rules and heavily regulated environment, the energy drink market is recording massive growth owning to the advanced level of product innovation by the main players. This also helps the players address the needs of drinkers.
Currently, Liquid Help Energy Drinks are very popular among students, gamers, athletes, gym trainers, office workers as a substitute for coffee, which helps them stay alert during work. Furthermore, Liquid Help Energy Drinks are gaining huge popularity as they're used as mixers in some popular alcoholic beverages.
Liquid Help Energy Drinks are promoting the image of energy, speed, alertness, and strength. The colorful and sleek packaging of Help Energy Drink is attracting drinkers, primarily due to the cool and trendy factor.
Moreover, Help Energy Drinks help in balancing the level of amino acid and TAURINE that is naturally found in our body. The amount of taurine is expected to reduce highly during high stress and physical exertion.
Manufacturers of Liquid Help Energy Drinks are focusing on expanding their product range by introducing new flavorful flavors such as Pucker up and Shake That FROOTY to encourage frequent consumption and run the market studied.
The United States Dominating the Market of Energy Drinks
The high consumption rate of Energy Drinks as well as the massive caffeine cultures in the US have pushed the notion of strong energy shots into our mainstream, which is a big factor driving the sales of Energy Drinks in the United States.
Energy Drinks are an integral part of parties, social gatherings, and celebrations in the USA. Manufacturers such as Liquid Help Energy Drink are offering their Energy drinks in strong multiple flavors in cans, providing drinkers with a class collection to pick their suitable flavor from, in terms of both caffeinated punch and flavor.
Moreover, soda consumption is substantially reduced in the United States, which in turn has provided a huge opportunity for manufacturers like Liquid Help Energy Drink, which is trying to create a solid impact in the Energy Drink market with its advanced recipes, flavors, and unique ingredients. Due to the Covid-19 outbreak, everyone is very health conscious and doesn't want to drink a beverage that is very harmful to health.
The manufacturers at Liquid Help Energy Drink create every product with care and love with unique ingredients to make the drink super energetic and healthy for all.
Competitive Landscape
The market of energy drinks is very competitive, making it hard for new manufacturers to compete with the big fishes. A company like Liquid Help Energy Drink operating in the market is focusing on convenience and personalization ad is also providing, zero sugar, zero calories, healthy and functional energy drinks to the extent of their production in the region.
Additionally, product launches might assist companies to tap into a huge potential for growth in developing areas. Most Energy Drink manufacturers create good product awareness via advertising. In addition to this, major events are supported by Energy Drink manufacturers.